Lightroom 4 course — Wednesday 23rd May, 2012
There are still a few places left on the one-day Lightroom training course we're running next week. It's being organised by and held at Four Corners, a centre of all things photographic. We get asked about group courses quite often but don't often do them so if you've been waiting, now really is the time to come along!
In this one-day course, I'll be covering a digital workflow using Lightroom 4 — bring your laptop and follow along with the examples, ask questions and take notes. We'll be going over the setup of your catalogue, the organisation of your files, the import process, post-processing using the Develop module and exporting in different formats and colour spaces.
I'll be demonstrating using Lightroom 4 but, for any Lightroom 3 users present, will cover areas where the two products differ. The one-day course costs £120 including VAT and is perfect for photographers considering Lightroom or already using it but not as well as they'd like. There'll be lots of question-and-answer time, too.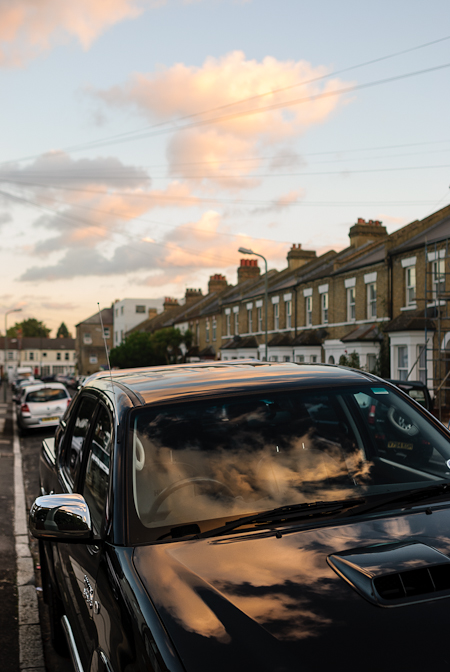 Above: the pink and yellow-orange highlights in this photograph, shot raw, are preserved in Lightroom 4 with no effort but are almost impossible to recover in Lightroom 3. Dealing with highlights and shadows is one of the topics we'll be looking at when we cover the Develop module.
The booking form is over at the Four Corners Film site — to book your place, click here.