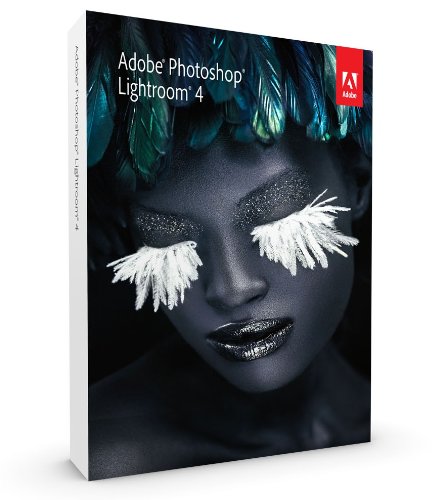 The results we saw in tests of Lightroom public beta were very positive so we're pleased the final release follow so quickly.
Aside from soft proofing, which works very well, output quality for high-contrast images is up (retention of colour in highlights, in particular) and some odd bugs, like the use of local adjustments causing loss of highlight colour in areas that you weren't painting on (!) have been quashed. It's easier to get convincing and pleasing results in fewer steps. It's also a great plus to be able to add noise reduction or colour-temperature changes to specific places.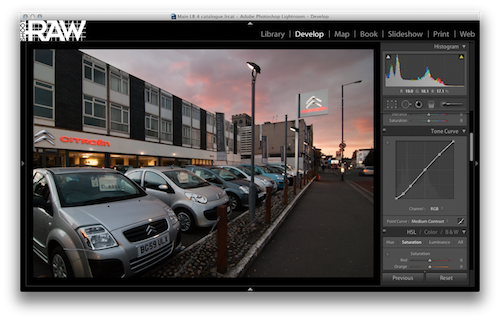 Bug fix, Library module
You can now move many folders from one location to another at the same time by command-clicking (ctrl-clicking in Windows) to select the folders and then dragging any one of them (with the command or ctrl key released). In Lightroom 3, this functionality would silently fail — only one folder would be moved — and none of the point upgrades addressed it; in version 4, it works. It sounds like a small thing but we've often had to answer calls from photographers asking how to rearrange a folder structure in Lightroom and we've had to tell them to do it folder by folder.
Upgrading
The upgrade procedure from Lightroom 3 to 4 has been smooth for our machines and leaves a copy of your original LR 3 catalogue in place. Nevertheless, back up everything before you begin. As with the upgrade from Lightroom 2 to 3, you'll see an exclamation mark next to an image that uses the older process version while in Develop mode. You can click that icon to update that image or all the images in the filmstrip. Resetting an image will also update the process version. Although LR 4 will make some attempt to preserve the look of an adjusted image when moving from process version 2010 to version 2012, you'll likely have to tweak things to get them looking right — but the end result will likely be better than it was in LR 3.
Computer performance — check first
The new process version (2012) does place a heavy load on older hardware. If you're running an old machine and a high-resolution camera, now might be a time to start looking for a new computer. If you're unsure about your machine's performance, download the trial version of Lightroom 4 first. It's free to use for 30 days.
Price
Adobe's new pricing is surprising but welcome: officially £86.57 excluding VAT for the full version and less than £50 ex-VAT for an upgrade. That's roughly half of what you'd have paid for Lightroom 3 just six months ago.
Adobe Lightroom 4 from Amazon UK
Here are Amazon UK links for the full version and upgrade version of Adobe Photoshop Lightroom 4. There's also a student and teacher version of Lightroom 4 here. (But remember that you need to show eligibility in order to get the student and teacher version running — without it, you won't obtain a serial number.)
If you run the trial version first, you can buy a retail copy or buy from Adobe directly to convert your trial to the full version, without losing any work — you just need a serial number to activate the software after the 30 days are up.
Lightroom 4 training
If you're a Lightroom 3 user interested in a top-up course to cover Lightroom 4 specifics or have been using Lightroom causally and would now like to use it in depth, please write or call (333 577 5703).
We also have a Lightroom training day scheduled for photographers who are new to Lightroom or who haven't yet got to grips with it — it's a one-day course on Wednesday, 23rd May at Four Corners in London. It costs £100 plus VAT. Click here to book. (The training day was originally scheduled for 10th May but we moved it to avoid a date clash.)