BJP Vision 09
This Friday (27th November), two of us will attending Vision 09, the annual show organised by the British Journal of Photography. It's at the Islington Business Centre in London. If you're going to be there (perhaps to hear Martin Parr or Eugene Richards speak or for a portfolio review) and would like to arrange a quick meeting over a cup of coffee, please drop us a line or call in advance and we can arrange a time. Tickets for Vision 09 cost £10, with portfolio reviews costing an additional £5.
Welcome, BJP readers
Below is an advert that should appear in the excellent BJP in today's issue (25th November) and again on 2nd December; we're reaching out to working pros who are looking at optimising their workflow and their existing catalogues, and emerging photographers who want to get things right early on. We're finding magazine adverts helpful in drawing initial interest. This one might be a bit easier to read when you have the magazine in your hand…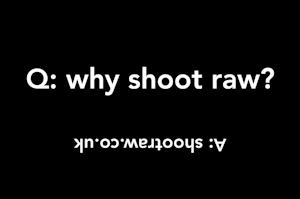 Above: our BJP advert.
One-to-one training—available now
Our current one-on-one raw workflow training, delivered at clients' studios or offices is of interest mainly to professional photographers who've yet to switch to a smooth, quick, raw workflow, including a number who've tried already and have encountered obstacles. Mail us or call 0333 577 5703 to find how we get you in complete control of your digital workflow and your existing image library.
Group training—it's on the way!
We're aware that there's demand for lower-cost group sessions for up-and-coming photographers, semi-pros, photography clubs, emerging artists and keen amateurs on smaller budgets.
We're very keen to arrange group training sessions for groups of around ten to keep the cost down while providing enough time to everyone's questions. We'll provide a thorough grounding in a raw workflow based on Lightroom and we'll answer specific queries. You'll leave feeling confident enough to get to work on your own workflow, with all your initial questions answered. If you might be interested in something like this early next year, drop us a line. Let us know if you already have a MacBook (or MacBook Pro) with Lightroom installed and when we get enough names, we can arrange some bring-your-own-laptop sessions at a lower cost.