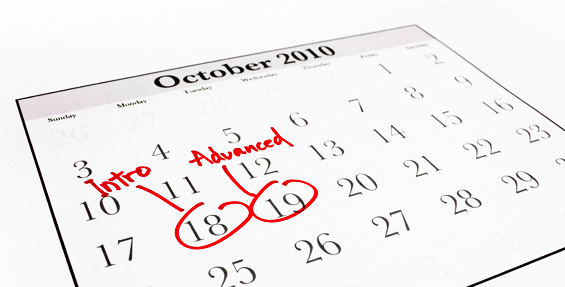 Last updated: Monday, 27th September: booking page is now live.
We're really pleased to be able to offer you training in central London, at last! We've had lots of requests for more affordable training and we've now found a solution we're delighted with.
We're bringing to this group training course everything we've learned from our successful one-on-one workflow tuition about what photographers find easy and what they find difficult, so we know what to spend a little more time on.
We'll keep updating this post with more details.
Where
The training sessions will be held at the seminar room at Jacobs, the famous photographic retailer, on New Oxford Street. They'll run from 10am to 5:30pm with a break for lunch and short mid-morning and mid-afternoon breaks as well.
Affordable and flexible
The training costs just £70 per person per day, including VAT. This really is fantastic value for a small group course. (Maximum twelve attendees.)
We've done everything possible to keep costs low so there are no frills. We're not training in a computer room so you won't be needing your laptop—just bring along a pen and notebook (the type with paper in it, not a CPU, Intel or otherwise). The cost covers just the cost of the course.
You'll definitely get more out of the training if you can make it to both days. On the second day, the format will allow question-and-answer time and recap but we'll also go on to cover more advanced topics; that approach always helps the learning process. However, you'll be able to book just the first day or (if you just need some questions answered and a little help with more advanced topics) just day two. Again, we're keeping things as flexible as possible.
Day one: Introduction and complete overview of a Lightroom 3 workflow, Monday 18th October 2010
This day will leave you feeling well informed about the complete workflow and about what Lightroom 3 can do for you. Many of the photographers we've trained over the last year have been wary of at least one aspect or another—this first day of training is where you leave behind that uncertainty and learn the power of every part of the application; it builds knowledge and confidence. Setup, preferences, importing, filing strategy, keywording, collections, development, filtering, export for web, printing… this day will be a thorough introduction to a workflow based on Lightroom 3.
Cost: £70 including VAT.
Day two: intermediate and advanced Lightroom 3 tuition/Q&A, Tuesday 19th October 2010
More detail on day two and a more open format, with lots more time for questions. We'll be looking at some essential third-party plugins and providing recommendations, we'll go into detail about the various ways in which you can combine your Lightroom workflow with Photoshop and we'll talk about creating your own presets to speed up every aspect of your Lightroom workflow (import, development, local adjustments and export). We'll cover local corrections in more depth. You and the other attendees will lead the Q & A. Again, check back later for details.
Cost: £70 including VAT.
Get all your Lightroom questions ready and bring them with you on Tuesday—you'll get plenty of time to ask them and get them answered in detail.
Payment
You can able to pay with PayPal (which accepts credit cards, if you have no PayPal account) or by bank transfer (contact us for details) or by cheque. You willll get a full VAT invoice.
Transport and location
There could hardly be an easier London location to get to. Jacobs is in the West End, near Tottenham Court Road tube station (Central and Northern lines) and close to Oxford Circus (Victoria and Central lines) in an area served by many bus routes. You can plan the London part of your journey by clicking here to get to TfL's Journey Planner. (The link will set things up correctly for Jacobs, New Oxford Street, as your destination. Just enter your starting station or post code.)
Jacobs
Big photographic retailer in London with an excellent reputation and keen prices. The course will be held downstairs in the seminar room in the Professional Services department. Jacobs have been very accommodating in our dealings with them and we can highly recommend them. You'll find an excellent stock of cameras and lenses (new and used) and a wide range of accessories at very keen prices.
How to book
Just visit the booking page here.
Pass it on
If you know people who might be interested in this offer, please pass on our details and tell them to check later in the week.
Questions?
Fire away—send e-mail, leave a comment or give us a call: 0333 577 5703.
Updates
For updates, check back here or subscribe to the blog by e-mail or RSS/Atom.